Owning a Piece of Paradise
Foreign nationals are encouraged to acquire residential properties in The Bahamas. Underscoring the new attitude towards investors, the government repealed the Immovable Property Act, 1981, which required prior approval for the purchase, transfer, or inheritance of real property by non-Bahamians. It has been replaced by the International Persons Landholding Act, 1994. The new act considerably eases the process of foreign ownership of homes and real estate. It has begun to fuel the revival of the second home market in The Bahamas and makes the assets of The Bahamas more accessible to those who enjoy living and/or doing business in paradise.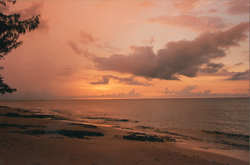 The Bahamas has become a particularly favorable location for international investment. It has established generous legal incentives to attract foreign investors and has streamlined government bureaucracy for expeditious project approval. The Bahamas possesses an outstanding infrastructure for commercial and industrial activity, and offers a highly-skilled workforce. The professional community of accountants, international bankers, trustees, and investment specialists is large, diverse and highly skilled. There is also a full complement of respected and experienced law firms. The climate for foreign investment is particularly favourable to the finance industry, insurance, manufacturing, shipping, import & export trade, and of course, tourism development.
Freedom from Taxation
One of the most attractive elements of investing in The Bahamas is the tax-free status accorded to income. There are no taxes levied on capital gains, corporate earnings, personal income, sales, inheritance, or dividends. This tax freedom is available to all resident corporations, partnerships, individuals and trusts.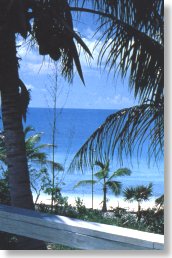 Economic and Monetary Stability
Investors are also attracted to the stability of the economy, which is steadied by the solid value of the Bahamian dollar. This currency is pegged to the US dollar on a 1:1 ratio. US dollars and Bahamian dollars are used interchangeably throughout the island chain.
To find out more about investing in property or doing business in the Bahamas, visit the Official Bahamas website at: